Client
A leading global integrated security company, specializing in the provision of security products, services and solutions.
Business Needs
The prevailing pandemic situation caused setbacks in having in-person, face-to-face brainstorming sessions for our client with their customers to provide effective security solutions. Nevertheless, the need for security services is always there.
Our clients were looking for a solution where these live, interactive sessions can take place remotely from the comfort of people's homes, especially in the pandemic situation.
The challenge was to digitalize the entire experience of an interactive workshop that involved several people and several activities done together.
We conducted a discovery workshop with our clients (remotely) to understand how an offline or face-to-face session is conducted and works for them. We wanted to understand how they collaborate and perform key tasks to reach a solution.
To make our discovery workshop more engaging (especially it being remote), we added a fun element by assigning avatars to the participants which made them much more enthusiastic to pour in their inputs. We used collaboration tools such as Miro and MS Teams to facilitate this remote workshop.
Journey Map
As an outcome, we designed a journey map of our clients which represented the interactive sessions with their customers. We identified some bright points as well as dark spots in their current journey.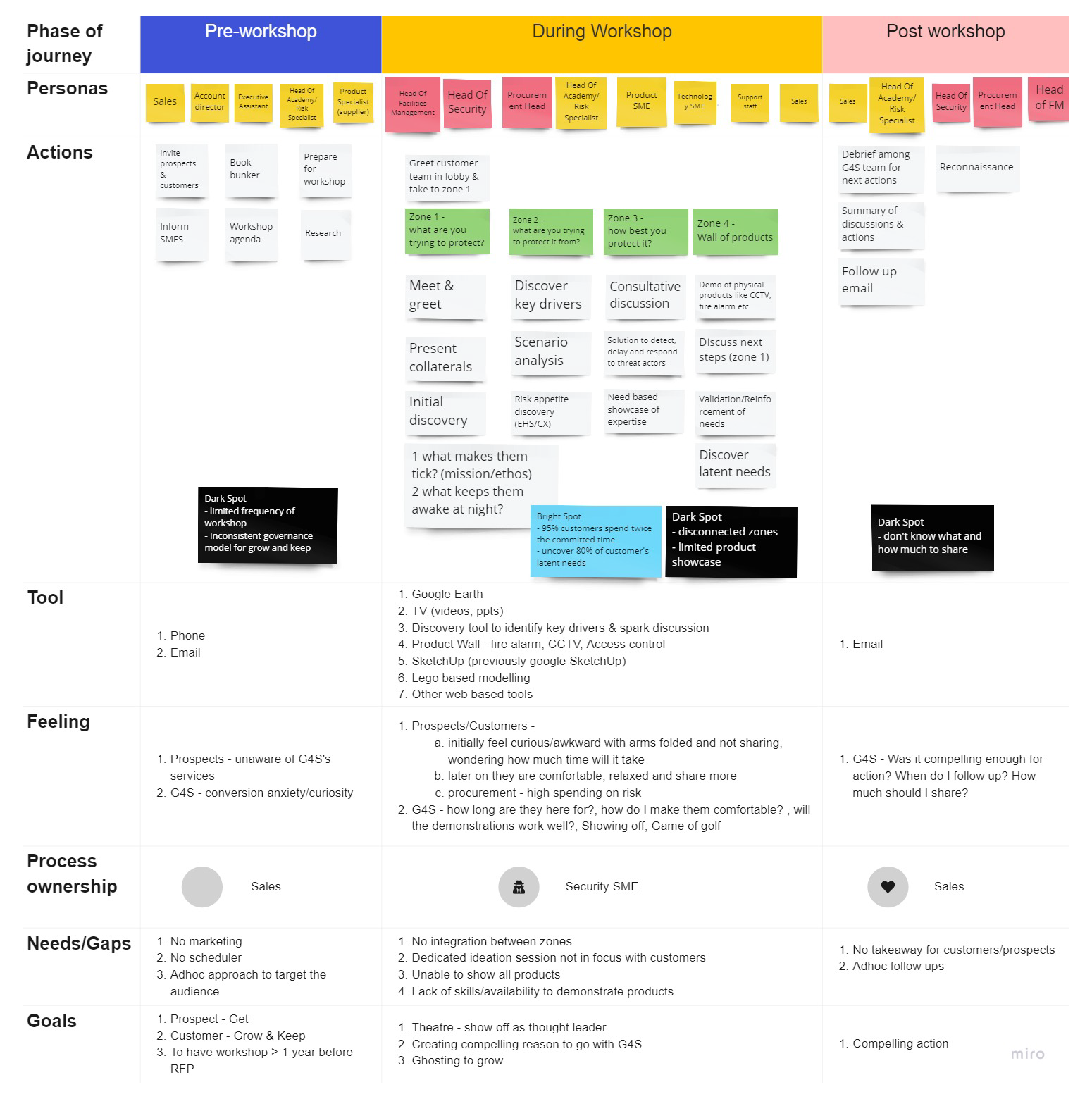 Our primary research helped us to define the problem statement accurately. We understood that the requirement was to bring the face-to-face interactive sessions to a digital medium where our clients can conduct assessment activities using multiple digital tools such as surveys, interactive maps etc. which would facilitate them to provide best security solution to their customers.
We went on to conduct two more ideation workshops with our clients where we brainstormed and ideated multiple solutions before deciding on the most feasible and viable solution.
Wireframes
We designed the task flows right from user registration to the closure of an interactive session.
We made sure to take early feedback from our clients and iterated the wireframes to get to a design that works best for users.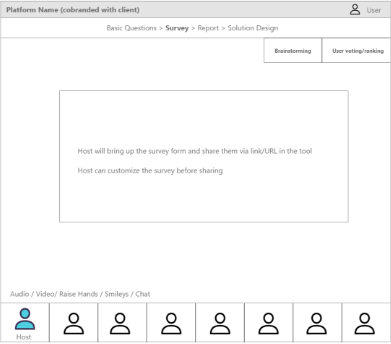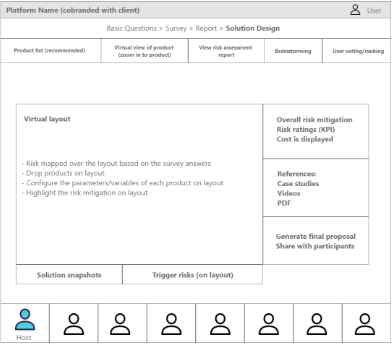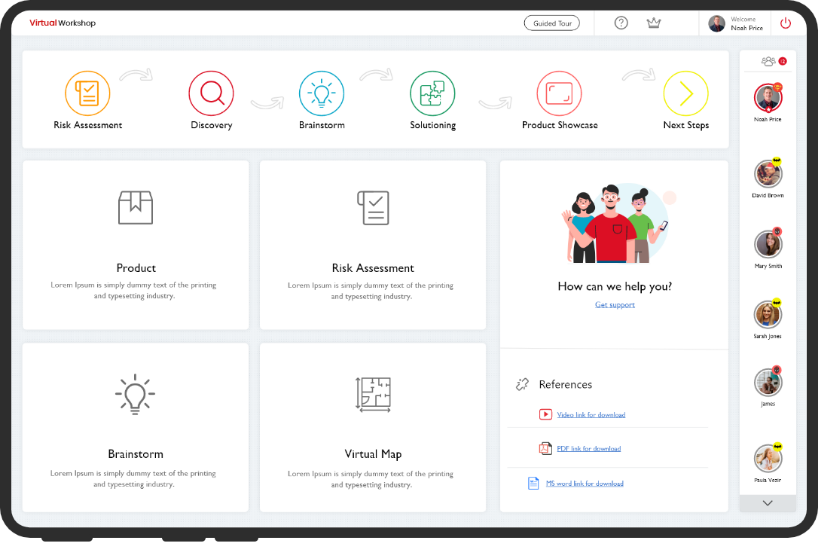 Home
An intuitive page where users can seamlessly experience a live and interactive session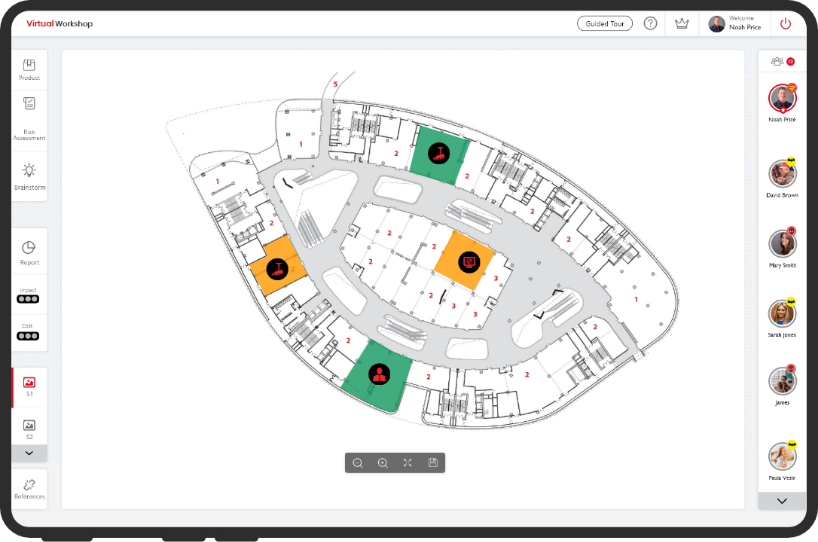 Interactive Map Layout
A virtual map of the end customer's property, with options to mark the areas of security vulnerability and place security products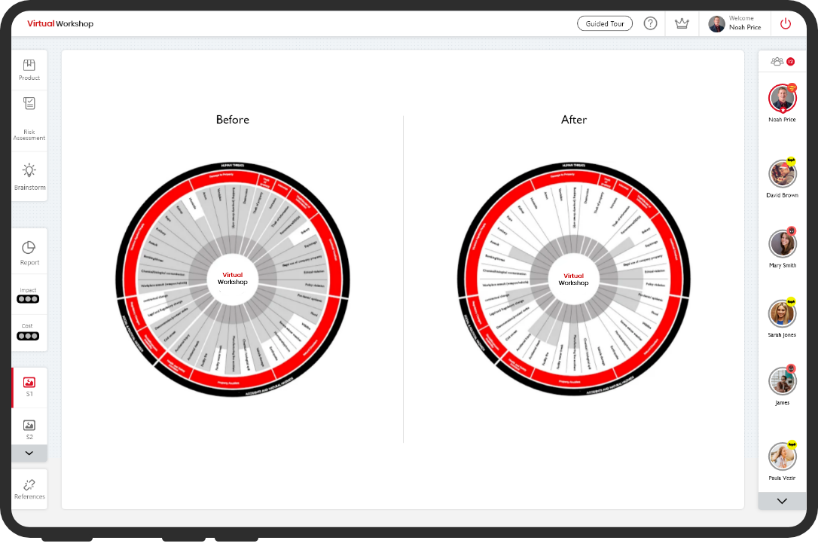 Analysis Report
A 'before and after' chart of threat analysis